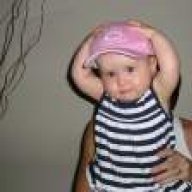 Joined:

Aug 21, 2012
Posts:

829
Liked Posts:

344
I know I should sit down and look through all the posts, as to not 'repost' or over post this, but I headed this specifically with DETROIT game.

We all heard last night and periodically today that Cutler 'could be ready to go' next week. I think the smart move would be to start McCown regardless of Cutler's 'being ready or not'. It would work on many fronts. One, it would give McCown what I think he's earned… a chance to win an even bigger (now) game than last night's, and, if he falters, give Cutler the chance to come in and 'strut his stuff'. If McCown goes hard and wins it, win - win. Cutler rests a week longer, and McCown is hero (all good for his confidence, and no harm, no foul on Jay).

If he struggles, for whatever reason… in comes Cutler to hopefully show some heroics that we would expect from the QB of the 'future' (he'd have a LOT of inspiration -- shut up critics, wake up contract negotiations, swell up fans as we start to actually start to believe in the team and the potential for the playoffs).

Worst case scenario, McCown sucks, Cutler comes in, throws a pick six and re-injures his groin. AND then it's all on Palmer, and he wins it, while Edwards is re-invited back…

ummm… I like the McCown starts, and plays a solid game and gets the win and Cutler rests scenario the best...
Last edited: