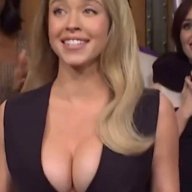 You wake him up, you keep him up
Staff member
Donator
CCS Hall of Fame '22
Joined:

Aug 10, 2013
Posts:

28,345
Liked Posts:

26,501
Location:

Cumming
From Peter King:
Chicago.
The Bears traded ownership of the draft to Carolina, then owned the first week of free-agency.
After a conversation with Bears GM
Ryan Poles
the other night, it sounds like the trade was almost THE TRADE. Poles told me he had significant discussion with Houston at number two that could have made him trade down twice in the top 10—with both the Texans and Panthers. He wouldn't be specific on what broke down, but he did say: "I thought there was an opportunity to do something historically pretty cool with a trade from one to two and two to nine. That had potential to add more draft capital this year, and then the possibility that you're sitting on three ones in the following year. That had my attention. But my gut told me to trigger on it now. At the combine, I thought those quarterbacks did an outstanding job in their interview process. A lot of teams felt really good about some of those guys, but as you get further away from the combine, maybe there's a bad pro day or something that turns teams off."
My sense is that Poles is close to Carolina GM
Scott Fitterer
from years of road scouting and personnel conversations, and he could get a read on exactly what Carolina would do and what it wouldn't. He doesn't know Houston GM
Nick Caserio
as well, so it could be Poles was never sure how far the Texans would go to do the deal. In a draft with questions about all the top quarterbacks and no
Andrew Luck
or
Trevor Lawrence
in the group, once Carolina agreed to send wideout
D.J. Moore
and two ones and two twos, Poles was convinced he shouldn't wait.
"Scott and I have a pretty good relationship, being around each other on the road," Poles said. "I think that played a big part of it. And trust. He wanted to get it done. He was clear with his intentions."
As for the free-agency investments, Poles staked big claims on two defenders,
Tremaine Edmunds
and
T.J. Edwards
, to remake the linebacker corps. Combined, he committed seven years and $91 million to Edmunds and Edwards after both had breakout seasons last year. Edmunds will play this year at 25, Edwards at 27. Edmunds was inconsistent in Buffalo, but, per PFF, was football's best cover linebacker last year. Edwards was the league's sixth-rated linebacker last year, per PFF, with the versatility coach
Matt Eberflus
demands from his every-down linebackers. (Edwards played 1,183 snaps in Philadelphia last year.) For those who'd question huge spending on linebackers, that's fair. But Eberflus was an NFL linebackers coach for nine years before taking coordinator and then head-coach jobs, so it's obvious these are two players he wanted and thinks can fit his defense.
Chicago got a starting guard,
Nate Davis
of Tennessee, and a solid complement to
Cole Kmet
at tight end in Green Bay's
Robert Tonyan
. In the span of two weeks, Poles radically bolstered the offense around
Justin Fields
while keeping two first-round picks in the bank for next year, if he needs to think about moving on from Fields—which he doubts he'll have to do. Now, with the ninth overall pick and four picks in the top 64, Poles can upgrade the roster at pass-rush and offensive line, to start.
Poles and the Bears, to this point, have won March. But winning in March is a bitter victory if losing in the next three years follows. So these three things are vital for the Bears in the next six weeks:
Win the ninth overall pick. Either trade down if you don't love what's there, or make the right choice in a tricky spot. The biggest X factor in this draft will be Georgia defensive tackle
Jalen Carter
, who possibly will fall to nine now after being the best overall prospect two months ago, then having a disastrous off-season. Poles has to figure out if Carter's a legit hard-trying football guy or an irresponsible problem person, and whether he's the kind of person and player he wants to bring in to a building franchise with character and ethos crucial elements to long-term success. I can't emphasize how important this is. If Carter is there when Poles picks, he has the kind of decision to make that could define his term as Chicago GM.
It'll be fascinating if Carter and one or both of the top two offensive tackles,
Peter Skoronski
and
Paris Johnson
, are there at nine. Both needs are major. Do you take the giant risk guy who is the best talent in the draft? Or do you take a solid prospect with perfect makeup at a need position to help protect your young quarterback in a vital developmental year?
Understand that all of this is about 2024 and beyond, not 2023. Don't make decisions to win now. Make decisions to be the best team over the next five years
.
Peter King assesses the free-agency moves of all 32 NFL teams so far this off-season, from the Bears-Panthers trade to the Eagles' faith in veteran players.
profootballtalk.nbcsports.com