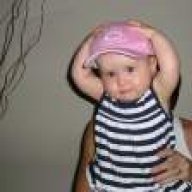 Joined:

Aug 21, 2012
Posts:

829
Liked Posts:

344
...for the Bears this weekend—fuck i hope some people are using this.
Kay Adams was speaking for (most of) us all in these boards this am as she tried to slam Nate, Kyle and especially, Peter. They were all 'respectful' of Mack, the D, Nagy and even Trubisky, to an extent, BUT, they kept going back to the 'magic' of Foles.
Fuck that magic shit!
They said Foles was magic and the team's run was reminiscent of last year, and here we go again' bullshit. And Kay was as incredulous as she could be... they were all laughing at themselves and their ridiculous 'but' butthole theories of 'History repeating'.
She even called them out as being disrespectful, to which Nate said, "No. We're not disrespecting the Bears... it's just..."
And that got me here.
Fuck. Do. I. Hope. Beyond. Any. Game. (Notinvokvingthepackers).Ever. That. We. Crush. This. Fucking. Team. And. Foles. In. Fucking. Particular.
Fuck. The. Eagles. Up. The. Ass. Of. Foles.
Fteutaof!
FTEUTAOF.
HARD.
Sent from my iPhone using Tapatalk
Here's the link to the segment
https://youtu.be/tIuVQFOXhCE
And here is the SI piece, in case you missed it.
https://www.si.com/nfl/2019/01/02/c...-players-dance-celebrations-club-dub-playoffs