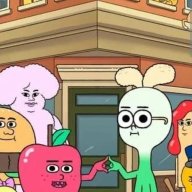 He/Himz/Hiz
Donator
CCS Hall of Fame '20
Joined:

Aug 20, 2012
Posts:

54,000
Liked Posts:

57,966
We know he can run, run better than any QB in the league.

We know he can pass that deep ball, better than Grossman!

Intermediate he wasn't getting it done last season BUT, those of us who are not absolute negative ***holes hold out hope that the trash WR and even trashier OL play was holding his development there back.

We know he's SUPER SMART because of his scores on that test that elites do elite at, and he did so. So I think he'll settle in and be reading Ds and going through progressions at a higher level this season, his SECOND season in his SECOND offensive scheme.


So will he TRANSCEND? Will he take the top spot in the NFC north?

I believe so. That's why I'm still a fan of this team. Justin has the goods.