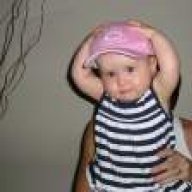 Joined:

Aug 21, 2012
Posts:

829
Liked Posts:

344
... can we stop?

I saw a friend of mine, solid Bears fan, wearing what, from a distance, appeared to be a Detroit Lions baseball cap. I got closer and saw it was a Puma cap, similar blue.

I said, "Man, given the season, I thought you'd switched over". And we laughed about how no matter how much we'd like to sometimes, to find another team to root for, that is, we can't. We've been Bears fans for life and there is no other way. It's as simple as that.

This year, I have never been so down on our losses as I have. Never... well, maybe in the late eighties and early nineties, when we really should have, and Washington did shit to us that freaked me out. But, in recent memory, this is the most down I've been. I know I'm not alone, coming on here daily reading about all the doom and gloom prognostications and rebooting remedies.

Whatever the reason for the almost irrational irritations that have built in us all, probably all built upon the suspect foundation of highest expectations, it's time we shift our expectations.

And honestly, this new shift, has slid me back into being a staunch and more or less, happier fan again.

It's the second half of the season. One game at a time. New expectation number one, see the locker room come together. I will be watching only for the stories on how the Bears locker room went from what it was, to what it will be.

Storyline two, semi-related, how the team reconnects and buys in to the offence, in particular. Cutler specifically, by sticking with the game plan, and 'managing' the game a little better, actually takes down Green Bay, in Green Bay and we begin. He begins to gain leadership through his actions, not his facial expression and fan nominations.

Forte continues to be Forte, but gets the National recognition, that will put him in the top 40 players in the NFL...

Marshall regains 'acceptable' form with the return of Wilson, and the three of them start to light it up.

Our D and special teams start to make special plays. It'll start out slow, but I hope to watch it grow. I'm going to be paying attention specifically to Fuller, post injury, Conte, can he stay and Allan; seeing if he arrives. I'm hoping that Tucker isn't as crap, and that the players don't despise him.

Specifically, I'm going to try to refocus on the positive energy stories as opposed to the shit I've been allowing to weigh me down. Fuck those media types who only want to see 'stories' bloom as they fuel fire to our frustrations and doubts. Fuck those stories. I'm going to ease up on reading them.

Lamar Houston, for example. That sucked and was embarrassing when he injured himself. But he fucking knows it. It was a wicked sack at a time when we really needed it, whether it would have helped us on the scoreboard or not. Had he not injured himself, we would have enjoyed it. Maybe it would have fuelled more fire. Instead, the reverse, and people, probably people who have never made a mistake before in their life (dominating these message boards apparently), fucking railed against him.

The celebrations PERIOD, the fucking 'dancing with the stars' bullshit, all of THAT is the problem, NOT Houston's mistake.

So, I'm going to pay attention and hope for his fast recovery as HE was a bright spot on our D, if not the brightest. His fucking celebration was warranted; it was his first sack, I think, and he was STOKED as we were getting hammered. I love Brady and Manning, but fuck, I'd sure love to sack them, regardless of the score...

That's it for now, but I hope some people can discuss their shifting expectations now, and maybe this thread can... help?

Cheers...