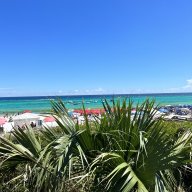 Joined:

Sep 18, 2020
Posts:

260
Liked Posts:

184
Would Allen Robinson and Mack each possibly grant a 1st round draft pick to the right team? Eddie Jackson bring possibly a 2nd rounder? Hicks and Goldman bring is 3rd or 4th?

Would the Giants be interested in Robinson for our 1st rounder back?

Would trading Mack be a good idea? I like the guy so much but I feel bad he's apart of this losing team. Wasting away any talent he has left. I think he deserves to finish his career with a Super Bowl contender. Who is on the brink of a playoff run but desperately needs a OLB? He is worth a first rounder?

Ravens and Chiefs need defense help too. Maybe they'd pay a nice price for someone.

I assume Nagy for sure and maybe Pace will be gone after this season which means we need a rebuild roster. But for the sake of the future and gaining draft picks I believe Pace will ask to stay around and deal off veteran players.