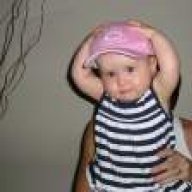 Joined:

Aug 21, 2012
Posts:

829
Liked Posts:

344
In a thread about Dez Bryant and the NFL Network/Espn uber love towards him and his 'favorited' ilk, I started thinking about our realistic prospects this year, IF all stay healthy.

Pretending that healthy is even a possibility, with probable minor injuries notwithstanding... I think these numbers are fair...

Marshall 1400 yards

Jeffery 1300 yards

Both simple and slight upgrades/downgrades (respectively) from last year... I honestly think that both or either could / should surpass those numbers if Cutler stays relatively healthy and the system continues to function.

Now, Forte... let's give him a fair 400 receiving (1100 rushing works -- rounding to 1500 solid year...earning him, of course, 94th on the top 100 and more Schwartzanegger 'ridiculous' impersonations.

Bennett... if he is to be the monster he should continue to be, let's slap 700 in there... that's a slight drop from last year, but...

Well, this is my point...

There's a lot of talk about Wilson... and so, our expectations for a solid third receiver on the rise... what 600?

The other three (?) that we keep, conservatively, 150 yards each? 450...

Umm... Other RBs, Fullbacks (God, bring back Suhey) and TEs... what 200? Seems fair.

Let's get the calculator out. Um... this 'conservative' estimate puts us over 5000 yards passing (thx) offence. And it is conservative.

My question to you all is... will we be satisfied with that? Or Less or more, or how do we handle these expectations and how realistic they are or are not given our strength of schedule.

This, above, frankly, fills me with excitement and trepidation at the exact same times.

What is possible this year?