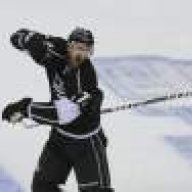 Joined:

May 3, 2011
Posts:

2,177
Liked Posts:

324
Dont know why im posting this but I get
when I hear our dismantled team begin coming back to shape.
Edit: Watch rip blow his knee out coming off a screen.
ATLANTA -- Bulls guard Rip Hamilton took some contact on his injured shoulder during practice, and he said there's a chance he will play Wednesday night against the Atlanta Hawks, although Derrick Rose likely will miss his eighth consecutive game with a groin injury.
Hamilton, who worked out with Brian Scalabrine Wednesday morning before shootaround, injured his shoulder March 5 and has played in just 16 games this season because of various injuries.
"He's doing fine," coach Tom Thibodeau said. "Game-time decision. Doing more and more. He's very close.
"I'm not sure on (a time limit) yet. His legs are great, so he's over all those injuries and then it's just we want to make sure the strength is there in the shoulder and all that. We're very encouraged, he's doing great right now."
Rose began running on a treadmill Sunday and has progressed, but he still has not taken contact and is not likely to face the Hawks. He has missed 17 games with a variety of injuries as well, and the Bulls are 12-5 during that stretch.
"He's doing more," Thibodeau said. "Again, game-time decision tonight. We'll see. He's running now on the court so that part's good. Doing more shooting, more moving. He's coming along."