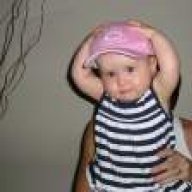 Joined:

Aug 21, 2012
Posts:

829
Liked Posts:

344
I came on last night to see the doom and gloom reports from game one. Preseason game one... please note.

The sky was falling, the team was a disaster, the bad jokes were prevalent and stupid, and it was just plain ridiculous how badly we were being out played.

Yes. Good first drive by Miami. Ate up clock. Worked through penalties.

Yes. Three and out, Bears, first series.

But, next series... stop.

O... next series... 3 points.

WTF?

Shea was on screen most D plays. Not bad.

Stop the whining, people. I've listened to it all offseason. Last seasons... We're supposed to be Bears fans. Let's not homer it up, but be realistic ON BOTH ends. We've got a tough schedule. Fuck, it looks like that many years, and when the schedule looks easy, it's a flip year.

Cliche, yes. But cliche for a reason... game by game. Play by play. Inch by inch.

Stop the whining and bitching and complaining. Especially when we take over as we did. I enjoy watching the Bears. Studying them, win or lose. Good season, or, as in too many years, bad seasons. But I don't wallow and choke on the bad. I focus on the good, and work with the bad.

You all should understand that, and if going to cry and moan about it being 'all over' before it's begun... then leave. Leave.

Cheers.