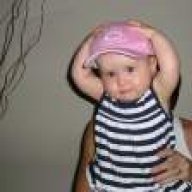 Joined:

Aug 21, 2012
Posts:

829
Liked Posts:

344
I hated teachers when I was a kid. They didn't reach me, so I blamed them.

I was the one with the issues, back then, they just didn't have a clue how to connect with me, save sports, and then labels came out, and we attach ourselves to them accordingly.

I keep hearing all this fire Trestman talk, and I think it will happen. Sadly.

We live in a world now (and professional sports franchises, and money, propagate this) of quick fixes and snap decisions. Trestman is having a huge problem now... it HAS to be in the locker room. Something happened, that everyone is 'silent' about verbally, but LOUD on in their actions. This 'thing' that happened has propelled us and fast into a laughing stock of the sports world.

Quick fix (that ironically might take a long time to fix), fire staff, clean house, hit reset. Boom. The screamers and whiners complaining that it's all a debacle (who really know fuck all) will be temporally appeased, and they'll set upon their course of blogs and posts about 'what should happen next' according to their genius and typing skills. Then, of course, when things either go according to plan, or inversely, they'll start the complaint/realism train up again, and off we go... we Bears fans have seen this film many times.

I think Emery is old school. Wants to build from within, create an atmosphere, even today, where the team wants to be Bears. You know, homegrown, proud to be here... school analogy, proud of school colours thing.

Enter the hire of Trestman. As far from Ditka, physically, and on the sideline as you can be (philosophy, not what I hear when I read and hear from Ditka on Trestman, but we've never spoken, so...). Trestman is a teacher.

And many teachers get blamed for when the players do shit. Many times it's fucking true. The teachers suck, in it for themselves, can't connect, wrong philosophy, bad class... tired, close to retirement, you name it. Plenty of reasons to hate on teachers.

BUT every now and then, there are good ones. In it for the student... er, player. Want to develop the whole person, not just the 'subject'. Consider the players as people not just numbers.

When shit hits fan in this environment, with a caring, 'father/mother' figure teacher, and then you compound that with the stresses of win now or we'll burn your shirt or tweet of your daughters or you're fired and your standard of living will be shot... well, this is what we are living now.

I think it would be a mistake. I think there does need to be a cleaning of the house, but it's got to be a cleaning of the house of those who don't buy into what Trestman and Emery are selling. Not the other fucking way around. AND it subsequently may take a little while.

Two years ago, Trestman AND Cutler said it'll take three years to learn the offensive system. Three. What they failed to tell us, and why the fuck to they need to, is that year two MIGHT suck.

Welcome to year two.

As for the D, well, that's a whole other text. Tucker may be that teacher I hated... but I don't know him.