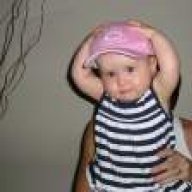 Joined:

Aug 21, 2012
Posts:

829
Liked Posts:

344
I'm a teacher. High School. For the past 18 years, plus… On meet the creature night, every year, I explain to the parents about the profession. How it's a little more tricky than it looks… not as simple as the title suggests: teacher.

See, everybody is an expert on teaching cause everyone has had a teacher they either loved or hated, and therefore they know exactly how to do it right. Right?

Not so fast…

Same deal can be said of coaching. Most of us, here, have been watching the Bears since we were fetuses, and have either played football, or been coached at one point or another in whatever sport or activity that involves coaches. Some of us on here may have even played in the NFL or CFL or NCAA given the anonymity of the boards (pleased to meet you, by the way). That said, we, here, can often slide into the above mentioned mistake thinking that since we are so 'knowledgeable' about our team and the sport, we know what should be done. That we could 'coach'… or 'should coach' given the 'mistakes' witnessed.

Recently, I have been pouring over the threads watching this dynamic surface over and over again.

It's not that easy.

I have heard the arguments sporadically about losing out, and 'earning' higher draft picks and I have heard the counter argument, albeit with less frequency and 'expectation' than the lose out theories.

As a person, just watching the game, who feels that the coaches know what they're doing far more than I ever could, in this lifetime, I feel that it would be best to play to win all the next few games and not remotely consider draft position. What will be will be. Our losing out won't bring us into the top ten anyway, so…

Thoughts?