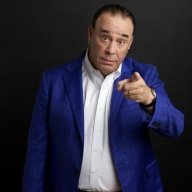 Joined:

Jan 6, 2019
Posts:

83
Liked Posts:

79
My favorite teams





This isn't a super bowl team. This isn't a playoff run team. This team is complete garbo. We have a horrendous run game, watching Paterson and what ever group of assorted miscreants carry the ball every week has been painful at best. For some reason we still aren't giving Nall a shot. I guess everyone is happy with 2.5 YPC! Black and Blue smash mouth football!!

Our receivers offer no help to our struggling young QBs who are running for their lives because of a paper thin pass blocking Oline.

The defensive line is getting dominated week after week. Hicks is the only guy there playing with any heart it seems.

Sell off any player worth anything and start mapping out a rebuilding plan. Fire the coaching staff.

Zach Wilson is looking the like savior to me and it would be great if we could get a top 5 pick so we could secure him.

Who ELSE is with me on this?