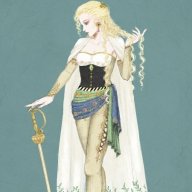 Joined:

Aug 30, 2012
Posts:

11,461
Liked Posts:

5,492
Here's the backstory because you're dying to know. When I was but a wee lad in junior high Dragon Ball Z was very popular. But being the young ignorant kids we were, little did we know that there was a series in the 80s that preceded it called Dragonball. Watching it was necessary to understand the backstory of the main characters. But because we lived in the dark ages of the internet and streaming was not yet a thing, it was very difficult to find episodes when they weren't on cable TV.

Fast forward to the year of our Lord 2021, when this old man learned about a streaming service called Funimation. This service had all episodes of Dragonball from the original to GT. I figured this was the perfect opportunity for me to catch up on my childhood and learn the backstory of all my favorite characters, from Krillin to Yamcha to *checks notes* Chaozu...the weird little doll kid thing.

Now that I've finished the series I can say that it was very repetitive and 153 episodes was way too many. Season 2 was the best with the world martial arts tournament seasons being the best storyline(s).

Now I'm ready to start on Dragon Ball Z. I've never made it past the episodes when Goku first gets to planet Namek. I'm curious to see how Piccolo goes from being a villain to a party member. My goal is to make it all the way through Dragonball GT.