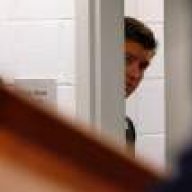 CCS Hall of Fame
Donator
CCS Hall of Fame '19
Joined:

Dec 12, 2011
Posts:

30,818
Liked Posts:

35,720
No, he really didn't. He literally said:

"That said, trading up to get a RB not named Sanders or Henderson is a bit of a reach, and the Patriots ended up with Bama RB Damien Harris at #87, who very easily could be superior to Montgomery."

And yes, (rightly or wrongly), if Harris has similar production as Montgomery, it will be another Belichik narrative of winning because he would have gotten the same production from RB as CHI while also taking more draft picks from CHI while doing so. In that scenario, you can disagree all you want (scheme fit of Montgomery vs. Harris etc) but you can't really be surprised that it would become a narrative worthy of being addressed.
I think it is fair to judge Montgomery against Harris to a degree. Obviously they are going to different situations and there is no guarantee that he would have been there is the Bears had not traded up.
But if Montgomery flops and Harris is good, or even Singletary, then Pace made a bad evaluation.