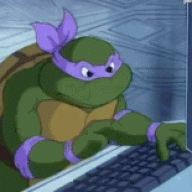 Three if by air
Staff member
Donator
Joined:

Jun 25, 2010
Posts:

19,842
Liked Posts:

9,610
Location:

Next to the beef gristle mill
My favorite teams

I just saw Inception, and it was very good.
8/10(in a world full of 4.5/10s LOL)
My only real guff was that the soundtrack lacked intensity and emotion to match a lot of the scenes. When you see the movie, you'll understand. Overall, decent scoring for the audio itself, just....
Like when the movie was in 4 sequences. They could have matched the tempo with the pace of each dreamworld. IE, Real world is realtime, 1st dream is 10x the pace, and 2nd is 10x the pace of the world before it. So at some point, the score should have shown the differences to grab your attention, and define the moments to the end user better.