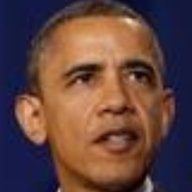 Joined:

Apr 19, 2014
Posts:

16,574
Liked Posts:

7,929
Agree. Long time ago fired, in fact. Pace has NOT drafted well. In 7 years...

Round 1:

White, Floyd, Mitch, Roquan, JF (hopeful but not if Pace is still in charge of roster), and traded away 1st twice.

Roquan is the only 1st round level player out of the whole lot, and we all hope Justin pans out, but THAT RIGHT THERE is a prime example of poor drafting. You've GOT to hit on a higher percentage of Round 1 picks if you want to succeed as a franchise, and as a GM.

I know many argue trading two #1's for Mack was worth it, but he's been beat up and less effective each passing year, in essence not worth the two first rounders Pace gave up. Yeah, we got back a 2nd (Kmet), but still. There is no way you can argue he's added talent to this roster via the draft or trades. And in the case of Mack, the price was too great considering he blew the Trubisky pick prior. And paying Quinn what he's being paid?! Jimmy Graham?! Good grief.

No. Pace is not good at his job managing the roster. No. No. NO!
I'd take it a step further and say Fangio heavily influenced the Roquan pick. No trade ups, no bullshit...and it worked out.
The year prior the top picks were Mitch, Shaheen, Jackson and Cohen.
Vick prolly demanded a high defensive pick in 2018 because he only got Eddie Jackson the previous year.
IIRC both Mitch & Shaheen were failed trade-ups.