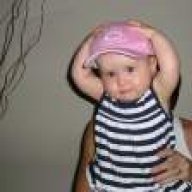 Joined:

Aug 21, 2012
Posts:

829
Liked Posts:

344
Man, was I pumped for last week's game.

When that first drive happened, I began to swim around in my blossoming confidence. It seemed like everything was going to go as it was planned, and I was primed for the radical enjoyment of shutting up all the naysayers, and I set my beer down my gullet with ease and pleasure.

Then they evened the score. And then we frazzle dazzled some failing razzle-dazzle and we were out again. Then the fumble and next thing you know, it's what it was. And all the pumped up ebullience was shifted down to guttural frustration and anger. I went from pumped up to pissed off, and pissed drunk in a short span, and I swam around in that for a while.

I didn't post, but man, did I read.


Then the Ray Rice thing came out, and I started listening to what I was reading. All the anger. The epidemic of the pump of reacting in anger. Seems like, after 'seeing anger in action' (like a punch in an elevator, if you're not following) many people don't think that anger and violence IS the way.

So, I started thinking about my anger at the Bears for losing. And I realized, I'm not really angry... that's just a mask. I'm really just sad.

It was a startling let down, and I'm sad by it. I've put on the mad mask, cause one, I wasn't 'sad gonna cry in my fat pillow sad' and two, is it a valid thing to be truly sad about? I mean, it's September 11, there are worse things out there...

Still, in essence, it is the sadness that is the issue. And I bet it's the issue for most people on these boards and beyond who have all shared in the radical fall that climbing up onto high expectations potentially presents.

So, now, I'm shaking it off, and not pissing away the season. Nor am I going to rip into the players, throw anyone off or under the bus, and I'm going to try to look for improvements and fundamentals. I'm going to, yeah, it's a cliche, but it works, I'm going to take it game by game, and remember how much I love the game, and love my team, and just enjoy all of it. Sure, I allowed myself to think, 'What about us" and got too high on it. I fell and hurt myself from such heights. But I'm also going to remember the high that came with being up there, and just shine on the patience a bit more.

Watching the Atlanta/New Orleans game humbled me a bit. New Orleans lost that shoot out, and so, I bet they've tumbled a bit too. Sure, not so much to diminish whence compared to us, but still, if pissed, we can find fault in everything, and even buzz on the rage of it. Maybe that's the thing; rage is a buzz, it's like a drug, coursing through us, and we've all grown to be attracted to it.

Crying... well, not so much.

First step to overcoming anything, admit we have a problem.

I had a problem with that loss. And how I, we, reacted to it.

Now, I'm into overcoming it.

Go Bears... keep it close on the weekend, and who knows. Let's rebuild some respect. Starting at home.

Cheers.