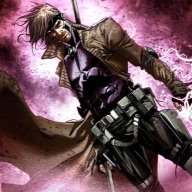 CCS Hall of Fame
Donator
CCS Hall of Fame '19
Joined:

Sep 15, 2012
Posts:

54,956
Liked Posts:

35,020
?Again, Here's the question......

What have u seen of

Bear ownership

since you starting watching them, in terms of them being about winning over profits? And since u started watching the Bears

have u ever heard ownership preach winning SB's ?






The point about the Mahomes question is the reason we suck is because the GMs made the wrong decisions. If we drafted Mahomes then we are probably not having this convo.

I wanted Watson or Mahomes . But again......ppl here said

"Pace got his guy".


I don't think a team focused on profits trade 2 first rounders for Mack or Cutler.

jay was garbage. I told everyone that b4 he got here.

Ed McCaskey isn't running the team anymore so what he may or may not have said in 1985 is irrelevant.

Mike said "just be competitive" not Ed. That was before u started following the Bears.

What Mike said

represents Bear ownership

and has played out over years profitability-wise.

"just be competitive"

Most who have followed the Bears can attest to this.

tcmtrinity gets it>>>#65 TL1961 gets it>>> #73 ​

This is pretty simple. Phillips focuses on maximizing profits while the GM focuses on winning. One does not preclude the other and both can be pursued simultaneously.

I know what Phillips does. I knew what he did before he was hired by the Bears. Now.....when we talk about a winning

organization, from Virginia McCaskey down to the waterboy

everyone has to be committed to contending for and
winning SB's. Please read that again.
1. Already gave you he answer. Trading 2 first rounders for Jay and paying him 100m. Trading 2 first rounders and making Mack the highest paid defender in the NFL. Trading up to draft Trubisky. Trading up to draft Fields. Overpaying for free agents the last few years. The Bears have been spending a ton of money trying to win.
2. People saying Pace got his guy is irrelevant. The point is those decisions have fuck all to do with the prioritizing profits over winning and are just the result of bad personnel decisions.
3. Whether you thought Jay was garbage or not is irrelevant. The Bears disagreeing with you isn't because they prioritized profits. It is due to them getting it wrong but a team focused on profits isn't going to waste draft capital and give a guy 100m. Bears could have just stood pat and drafted a rookie or found someone cheaper. That is the point.
4. What Mike said isn't proof of your claim. Being competitive is part of winning and has nothing to do with profits. Winning is a goal. Being competitive is how you achieve that goal. His statement is not inconsistent with a winning culture and is in fact how you develop a winning culture.
5. But you have provided no evidence they are not. Every org has people with different functions. Philips role is to make profits a portion of which is used by the GM to help the team win. There is no evidence in recent times that the Bears have been hoarding profits given all the money they have dished out.
So again, you are looking the outcome ie lack of winning and assuming that must mean Bears aren't trying to win. They are. They just suck at it.