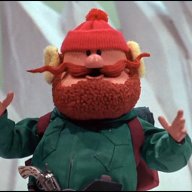 Joined:

May 10, 2014
Posts:

11,203
Liked Posts:

11,048
Quite the answer from George McCaskey about the Olin Kreutz comments about being offered $15 an hour to coach up the Bears offense.


I don't doubt Kreutz is telling the truth. That long pause and awkward response from George is pretty telling, I think.

At the same time, I think George probably would've given more of a non-answer if there wasn't some credence to him saying that's not "the whole story."

It has me wondering if maybe this whole dumb Olin Kreutz situation hinges on a technicality—Like, maybe the Bears did ask him for advice, and he offered his services for free and they said, "Hey, that's awesome. But for the books, it can't be free—It has to be at least $15 an hour," or some weird dumb bullshit like that.

There's no way in hell a professional organization just straight up offered a former player a minimum wage job without context.