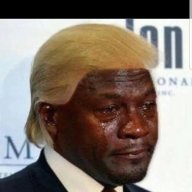 Joined:

Oct 8, 2010
Posts:

9,934
Liked Posts:

2,238
Location:

Chicago Illinois
Whats this im hearing about PaxGar trying to trade Noah for more draftpicks or just cap space?
Link below:
https://www.google.com/url?sa=t&sou...kb0mcxERV-H8S9VZQ&sig2=ZrMCRnCFZL2fComqC-WJPQ
I can see trading Noah for an Aldridge type player, but MORE draft pics??....The whole roster will be players under 20 years old with no NBA experience......If theres no Noah or borderline star left come this summer, there will be noone left on this team for a free agent to come play with........And if Pax trades all our good players away for draft pics, there will be noone to use in a trade for a superstar either..........Pax is either going crazy, or else the Team pissed Paxgar off for winning last night.....LoL......
I KNOW IM THE FIRST IN THIS SITE THAT BROKE THE NEWS AT THE BEGGINING OF THE SEASON THAT PAXGARS BIG PLAN FOR THIS YEAR WAS "DRAFT POSITIONING" BUT THIS IS GETTING RIDICULOUS NOW.........ID WORRY ABOUT GETTING RID OF BOOZER FIRST AND KEEP NOAH UNLESS YOUR GETTING A REAL PLAYER IN RETURN.....GOTTA HAVE AT LEAST 1 PLAYER LEFT GOING INTO THIS SUMMER... :shrug:
If this source is true, then it would seem that PaxGar arnt going to allow this team to win anymore games this year..LoL......MADPAX IS ON A RAMPAGE.......HES GOT HIS FINGER ON THE BUTTON...BUT ILL BET HES SITTING DOWN IN A CHAIR,
Last edited: