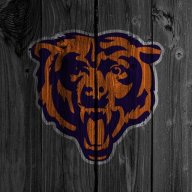 Joined:

Aug 20, 2012
Posts:

2,678
Liked Posts:

1,360
A. I didn't say all cases are the example I used.

B. You brought up sexual discrimination for some reason which has zero bearing on this case. I assume you attempting to elicit some emotional reaction by using a completely unrelated example.

C. I never said they were or were not guilty. I never said that was my opinion.
In another comment I stated that my reaction didn't paint a whole picture, so I should have been more clear and less pigeon holed in my response. I get irked at some people, not saying you, that want to generally use law practices that don't paint a clear picture to exonerate guilty parties. You're right, it isn't always the case. As I stated before everything isn't black and white all the time. There's all kinds of flavors of dysfunction from every side depending on the case.
I used sexual discrimination simply bc it was top mind. Recently had an employment law exam and we focused on the legal system practices of discrimination and harassment cases, so again it came off wrong. I also work in HR so my view on that type of stuff tends to sway towards what I'm used to.
Should have taken a step back instead of diving in head first.
The whole Kap situation just divided people, and it seems odd to me.