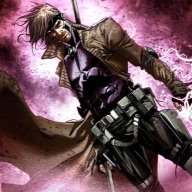 CCS Hall of Fame
Donator
CCS Hall of Fame '19
Joined:

Sep 15, 2012
Posts:

55,676
Liked Posts:

35,735
What he should have settled on was the contract that the Broncos offered him. I guess making a point was more important to him than playing football though.

Oh, and can someone give Run and Shit a cookie for finally figuring out the multi-quote button?
Lol, what?
https://ftw.usatoday.com/2018/08/nfl-broncos-john-elway-colin-kaepernick-contract-collusion-case
The Broncos offered him a contract as part of a trade with SF and before the protests. Kap at the time was making 12 million and the Broncos offered 7 million. Kap stayed with the Niners and made his 12 million.
The idea that Kap should have accepted that deal is laughable. Who the fuck is going to accept a trade that pays 5 million less than what they currently making?
I also love the idea that Kap somehow should have foreseen in his crystal ball that he would protest and be blackballed and thus accept a contract several months prior to his protest even starting. Elway really fooled you guys with his bullshit claim.