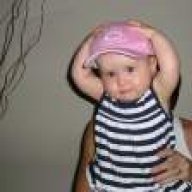 Joined:

Aug 21, 2012
Posts:

829
Liked Posts:

344
... what will make it a 'success' or 'failure' for you?

I almost got pulled into the 'Attention all Cutler haters' thread... some interesting stuff there. BUT, it was clouded with a lot of personal insults at each other. I'm not interested in that. Too much time wasted, I think, although some insults are clever enough to keep me reading down the thread for the rebuttal, however... I don't want that here.

What I'd love to hear; what I'm specifically interested in hearing, is logical takes on how you see this NEXT Monday night game playing out. What will make it a success for you, and what a failure. I have some buddies coming over, and we had booked this a long time ago. Got my "Packers Suck" shirt hopefully arriving before the game and fridge stocked from an easy week this week with out football of true interest for me. So, I'm ready. I'm pretty sure that I know what I'll be looking for... I want more insight.

I like Trestman. I hope he shores up the D issues either soon, or worst case, off season, but I also hold out a degree of hope that some of the players, coupled with the bye week, will make them not as horrendous as has been the case.

So, that is what I'll be hoping for. The defence to allow the game to actually be a game, and not a blow out in favour of the ugly colors. I have been impressed with Rodgers for a long time now, and their 'dealing with injuries' has been impressive, year in and year out... ours, well, not as much. True story there, blame Cutler or otherwise, the organization over there has put them in a better position to succeed than ours has once the first wall comes tumbling down.

Until next week?

I won't be overly surprised or suicidal if we get blown out, but I hope we keep in close, and even slide in for a sneak win. THat would make me very happy. As for if it'll be a success or not... that all has to do with how our D contains them on Third down and long in particular. Also, I'll be very pleased if our running game is established, AND theirs is shut down... bringing back comments on the National media about the Pack being one dimensional again. This new 'running attack' or theirs with its 145 yards per average has me a little irritated.

So, it'll be a failure if they run on us, have easy time with third downs and burn us on the scoreboard and time clock.

Otherwise, in all cases... It'll be a success.

As for our O... well, I like the concept of scoring as we did last week...

You?